Event Recap - Community Centric Storytelling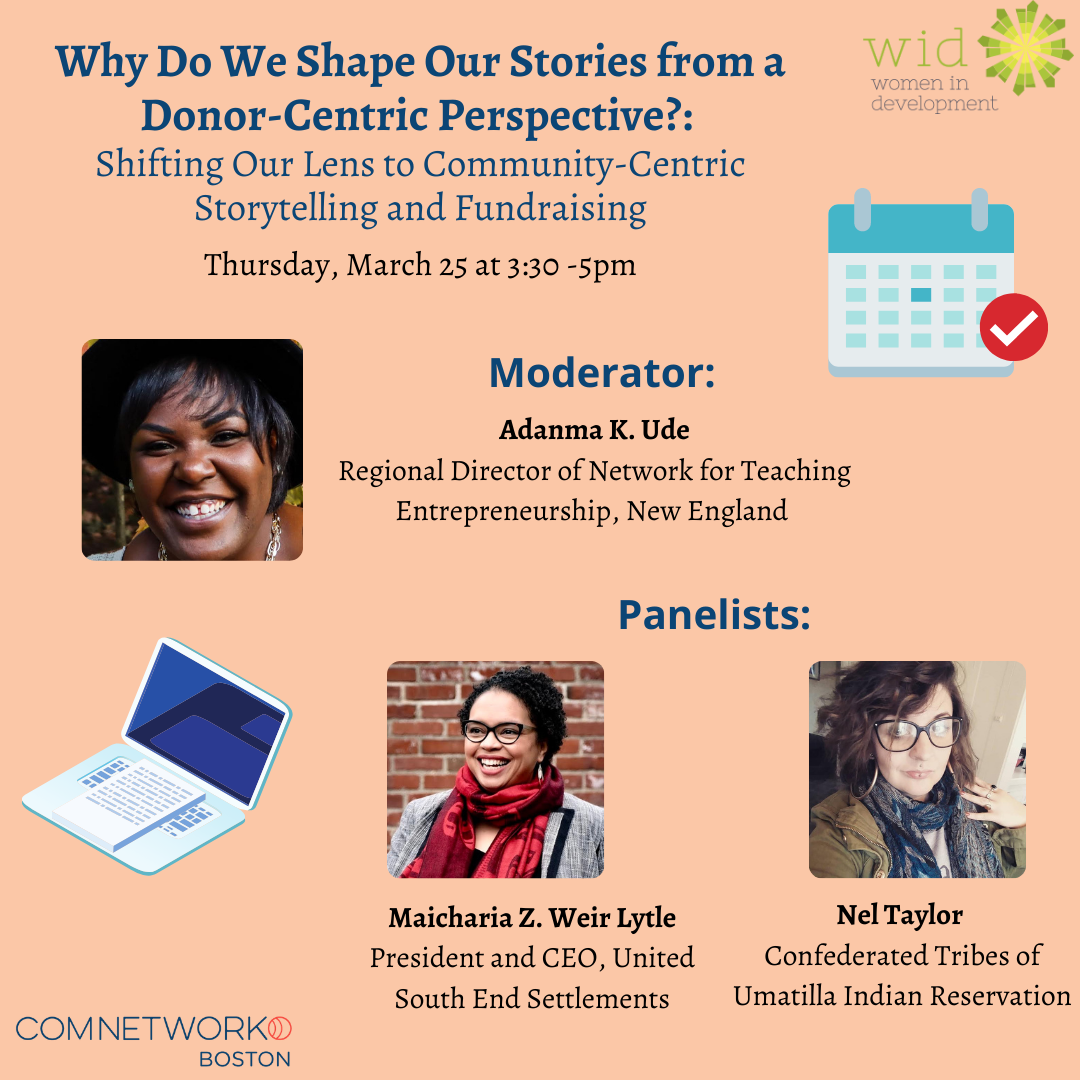 "Why Do We Shape Our Stories from a Donor-Centric Perspective? Shifting Our Lens to Community-Centric Storytelling and Fundraising"

When we think about best practices in philanthropy, we often focus on how external stakeholders will receive our messages -- including donor appeals, grant proposals, and event programs. But why is this the appropriate approach and do these practices honor the stories of the communities we serve? To further advance justice, equity, diversity and inclusion in the funding space, nonprofit organizations and philanthropic institutions must re-examine how we communicate. Here are a few easy-to-implement changes that you can make in your organization today:
Allow participants to write their own impact story rather than interviewing them as writing it yourself. Only edit for spelling and grammar.
Are you having a participant speak at an event? Pay them a stipend for their emotional labor and efforts to share their story for your organization. Don't script them or expect them to show emotion that isn't authentic to their experience.
In your messaging, acknowledge that your organization in only playing a small role in that person's life. They are using your organizations services, but they are also bringing their own resilience, talents, experiences, and abilities to what your organization provides. Avoid taking credit for successes that do not solely belong to your organization.

If you'd like to explore the program topic further, below are links to several resources:
 https://communitycentricfundraising.org/
 https://nonprofitaf.com/2021/03/white-supremacy-and-the-problem-with-centering-donors-interests-and-emotions/
https://nonprofitaf.com/2017/05/9-principles-of-community-centric-fundraising/
https://nonprofitaf.com/2017/05/how-donor-centrism-perpetuates-inequity-and-why-we-must-move-toward-community-centric-fundraising/
https://ssir.org/articles/entry/the_four_principles_of_purpose_driven_board_leadership
Share this post: